The "F.lli Molè" [Molè Brothers] firm, which has been in the market for over 50 years, known for manufacturing casings for artesian wells, aiming on continuous innovation and has distinguished itself in its field, presents a new production line of spiral screens with continuous slot openings named Molè Screen.
The continuous experience gained in the past years in the construction of casings and rock screens and continuous research regarding the utilization of new technologies have made the manufacturing of the screen system possible and very utilized in various fields besides for water wells.
They are wedgewire screens, manufactured by binding and welding a wire with a trapezoidal section (V shaped) around a longitudinal support bar, optimized for this purpose.
A weld on each intersection between wire and support ensures stiffnessto the structure. This procedure ensures the filter with an outstanding sturdiness.
The screens may have 0,20 mm slot openings.
Our production is able to satisfy the demands of various industrial designers of screen systems and screen installers.
The continuous opening which results from this particular type of construction enables the granular particles to have only two contact points with the screening surface, eliminating the possibility of leaks or blockages.
An advantage of spiral screens is the possibility of having smaller slot openings than other types of screens. This makes them useful in wells where you have to filter muddy water of the "slimey" type, where it is necessary that the drained elements must have a very small granulometry so that the grains will not pass inside the screen itself.
Production plan: External Diameter 114, 140, 168,193,219,244,250,273,300,323,355,406
The production of this screen enables us to optimize our double screen even by using a cone, which enables us to have an optimized production in terms of diameters that may be used. The cone may be closed by means of a cap or by punctured tubes with our standard puncture. The internal part of the screen is filled up with drained elements that have been washed and have a thin granulometry.
The screen may travel directly mounted or it can be separated.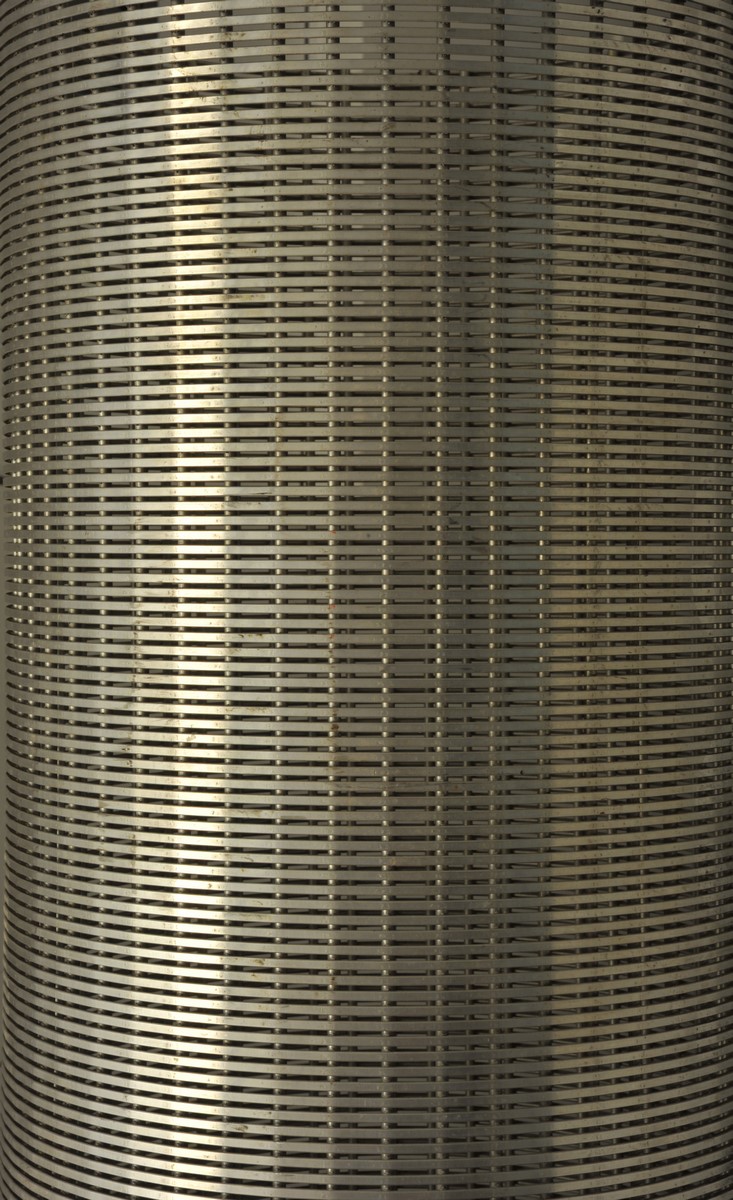 Resistenza Collasso MOLESCREEN